S1E Mid-Sized Inspection System | Powered by Mytana
Mid-Sized Push Camera SystemS1E-MS11-NG2 Powered by Mytana
Get big performance from one grab-and-go package. This lightweight yet durable one-piece inspection system delivers exceptionally clear footage from 3" to 6" lines *.
Record to internal memory or USB drive, or stream wirelessly to your mobile device. 512Hz transmitter built-in.
Integrated components: Daylight-readable monitor, control panel and push rod all in one bundle.
Microphone: Add voice overlay to footage.
Inspect 1½" to 3" lines *: Swap in a Mid-Sized-camera head, included in the optional MS11+ Combo Kit.
Factory and field tested: System holds up in harsh operating environments.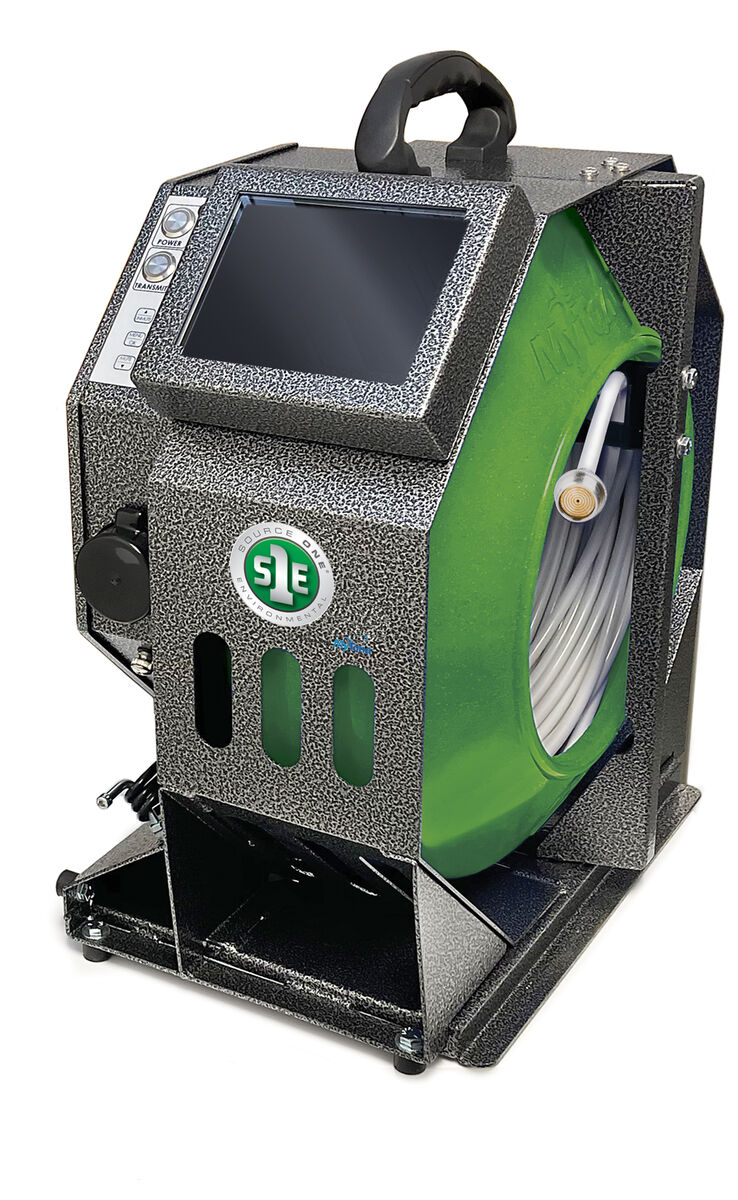 The flexibility of the S1E-MS11-NG2 Sewer Inspection System makes it suitable for indoor or outdoor jobs. Your purchase always includes factory-direct support.
MS11+ Combo Kit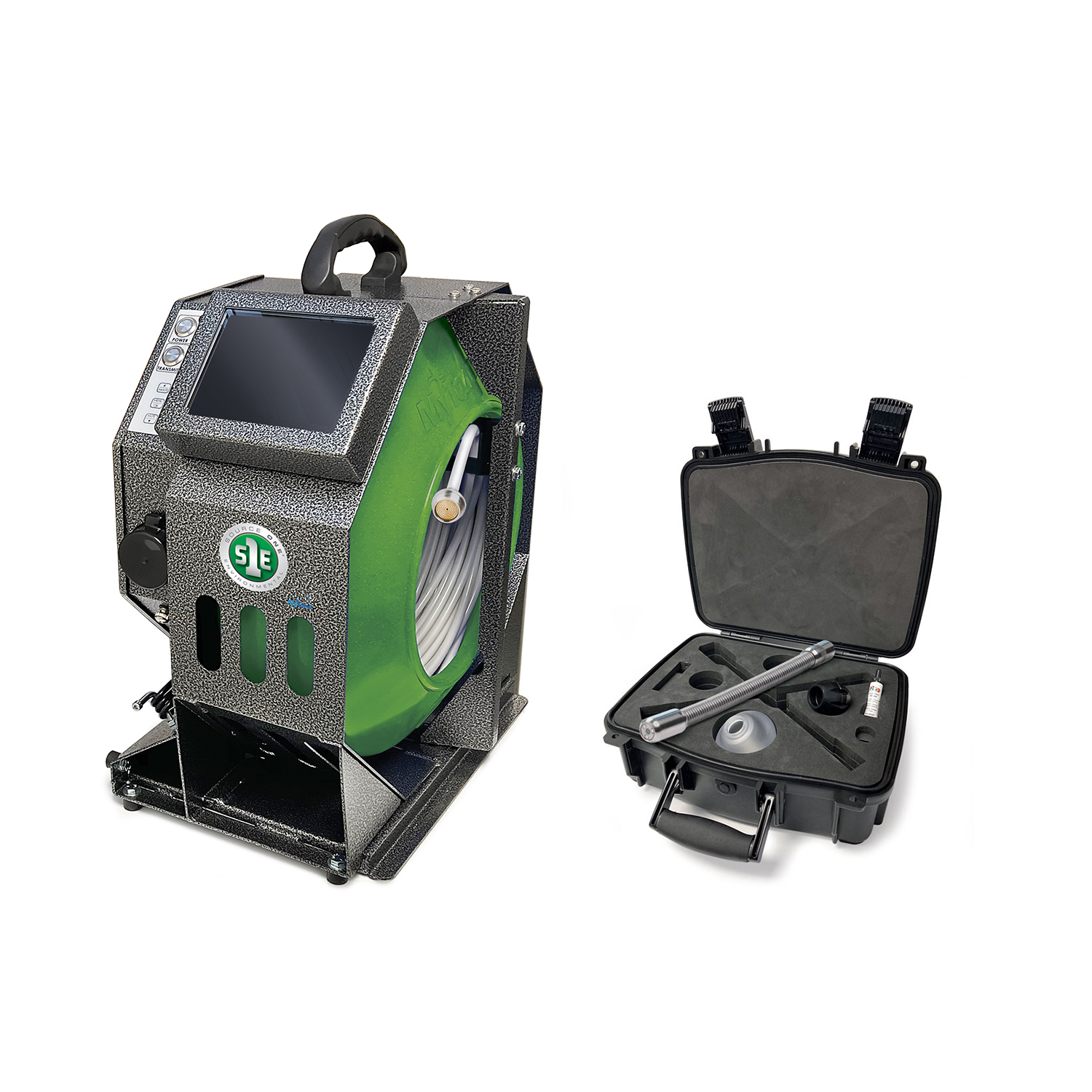 Features
Includes an interchangeable 1 1/16" mini camera head to inspect 1 1/2"-3" lines with the S1E-MS11-NG2 push-rod.
Camera

1 1/16" dia., fixed-position
Stainless steel with flexible neck
Screw-on/off connection to push rod
Adjustable LED lights
512Hz transmitter built-in

Kit includes

Mini snoball guide for protection and centering
4" Ice Ball for mid-size head
Dielectric grease

Transport Case

Stores smaller camera head and ALL items shipped with S1E-MS11-NG2
Features & Specs
System
Work

Inspects 3" - 6" lines
Add the Combo Kit (see below) for 1½" - 3" lines

Recording

USB, internal storage, wireless streaming

Integrated Frame

Monitor, controls and push-rod all packaged in one convenient bundle

Power

Household power – 110v / 15A
Rechargeable battery – recharge by plugging system in to wall outlet
Reel Frame
Material
Weight
Push Rod

150' or 200'
Durable, .36" dia.
Smooth, low-friction coat reduces catching

Operation
Size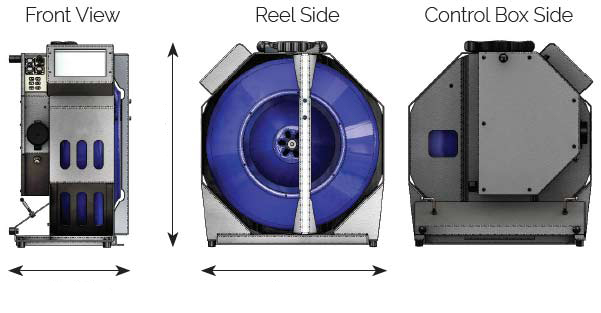 Camera head
Construction

Stainless steel, flexible neck
Screw-on/off connection to push rod

Features

Color, self-leveling
512Hz transmitter/sonde built in
Adjustable LED lights (adjust on control box)

Size

1½" dia. – suitable for 3" - 6" lines

Protection

Polycarbonate "Ice Balls" guide, center and protect
Monitor / Control Box
Monitor

5.25" × 4" (6.5" diagonal) – daylight readable
Digital footage counter displayed
Title and text overlays on screen and recording – customizable w/USB keyboard (not included)
File management display
NTSC video format

Controls

Water resistant, stainless-steel buttons for power, sonde control, footage counter reset
Rheostat control for camera head LEDs
Water resistant buttons for recording and working with files

Additional

64GB internal memory drive
Dual USB ports
Microphone
S1E-MS11-NG2 Includes
32GB USB removable drive
Router for WiFi streaming and recording
3 sizes of Ice Ball protective guides, field interchangeable
Power cord
Complete factory-direct support