Health, Safety and Environmental Concerns - PipePatch
Health, Safety and Environmental Concerns - PipePatch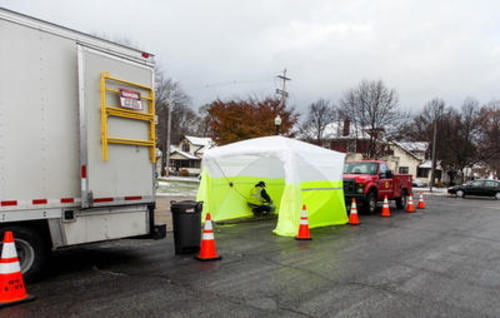 PipePatch's Trenchless Technology Eliminates
Soil Disruption -Contaminated soil found at pipeline construction sites often requires specialized equipment and personnel for disposal. Utilizing the No Dig system, the soil is 100% less disrupted and therefore, never becomes contaminated.
Air Pollution - Caused from fine soil particles being windblown and motor vehicle emissions due to heavy equipment and traffic congestion. With trenchless technology, the soil is never disrupted, traffic never needs to stop and large equipment is not required for an installation.
Water Pollution - Open trenches can fill with water, causing soil erosion and contaminated solids to runoff into streams, rivers and sewers. Trenchless pipe repair means no trenches or digging, leaving our streams, rivers and sewers safe from contamination.
Noise Pollution - Heavy equipment produces noise level that can cause a great deal of disruption to hospitals, schools, businesses and residents. Our No Dig system will never require heavy or loud equipment, allowing disruption to be at a minimum.
Health, Safety and Environmental Concerns
With environmental concerns growing year after year, it has become even more pressing to provide eco-friendly solutions for infrastructure rehabilitation. S1E not only focuses on providing trenchless technology for pipe repairs, but also guarantees costumers an environmental commitment that protects, preserves, and renews the natural world. After all, environment is in the name. The sewer system is occupied deep, deep underground—but connects to virtually every business, home, municipality, park, etc. This is where S1E comes into the picture.
Health
PipePatch utilizes a patented non-hazardous resin that is odorless and non-flammable. PipePatch is safe for installers and the community.
Safety
The Occupational Safety and Health Administration (OHSA) estimated that nearly 63 workers are killed each year in trenching accidents—117% higher than general construction. With PipePatch's No Dig system, trenching hazards are completely eliminated as there is no need to dig. Additionally, the system uses a unique activated flow-thru system for the CIPP expansion process, excluding the need for dangerous steam or hot water. With PipePatch's trenchless abilities, the installers and community are not exposed to trenching safety risks at any point during the process.
Environmental
Reasons abound as to why PipePatch is an environmentally-sound alternative for infrastructure rehabilitation. But, if you're not convinced yet, PipePatch's resin is non-hazardous and does not require any special transport or disposal considerations. Eliminating soil disruption and all forms of pollution, PipePatch is a proven eco-friendly solution for underground pipe repairs.