Problem: Residents of Plainville, Indiana, began complaining about the smell of sewer gas near their homes. After some investigation, the town found a 12-inch corrugated metal pipe in a nearby creek that had rotted out. The pipe was removed along with a portion of the 24-inch sewer main it was laid across.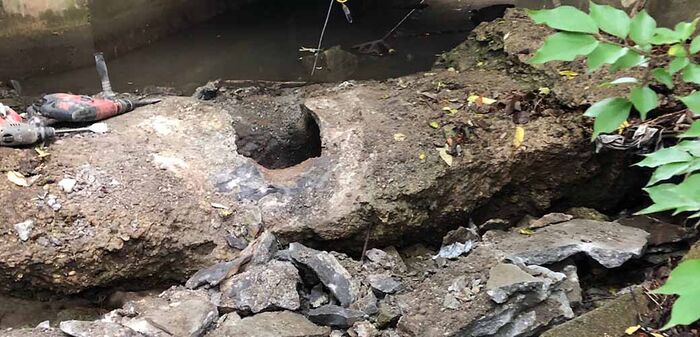 Solution: Culy Contracting was called out to repair the sewer main. Vac truck superintendent Eric Nunez worked with his team of five to jet and clean the line before using a 36-inch PipePatch Pillow Kit from Source One Environmental to repair it. Nunez used a repair kit that was larger than the main's diameter to add extra reinforcement since there was such a wide gap. PipePatch exceeds the ASTM F1216 standards in both its flexural strength and modulus.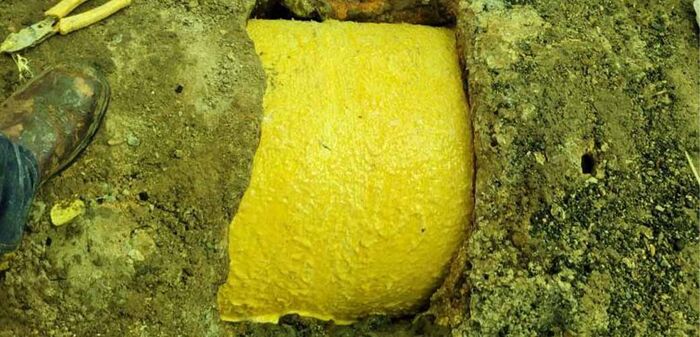 RESULT: Nunez and his team were in and out in four hours — two and a half of which were spent waiting on the patch to cure. The next day, the town came to backfill the patched area with concrete to provide extra protection. Thanks to the flow-through packer Nunez used, the line never had to be taken out of service, which avoided inconveniencing the residents.