In the western suburbs of Cleveland lies North Olmsted, a bustling community of around 32,000. The city's infrastructure, including the North Olmsted Wastewater Treatment Plant (NOWWTP), was built in the 1950s and is starting to show signs of deterioration. One of the people leading the charge on rehabilitation projects is Greg Peters.
Peters has worked for the City of North Olmsted for nearly 22 years and is currently the Collections Systems Foreman at the NOWWTP. Simply put, he's responsible for making sure the city's wastewater makes its way to the plant.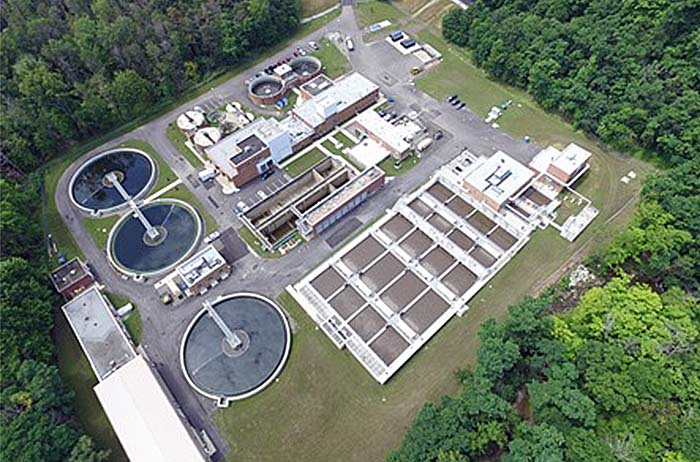 Overhead view of the North Olmsted Wastewater Treatment Plant
Project Scope
Peters and his crew recently rehabbed a splitter box at the city's wastewater treatment plant. There was heavy pitting and other corrosion throughout the chamber that was likely caused by hydrogen sulfide. While the splitter box was still fully functional, Peters and his team agreed that it needed some help. They turned to Source One to provide the Quadex products used in this project.
Because of how time sensitive these products are, this project was all hands on deck. Peters oversaw a crew of six: four in the splitter box applying product and two above ground mixing and handing off tools as needed.
The Rehabilitation Process
Step one was to create a base layer of Hyperform. Hyperform is a rapid-setting patching material designed for repairing vertical and horizontal concrete structures. Two layers were applied—the first to fill in the damaged areas and the second to create a smooth base for the next product.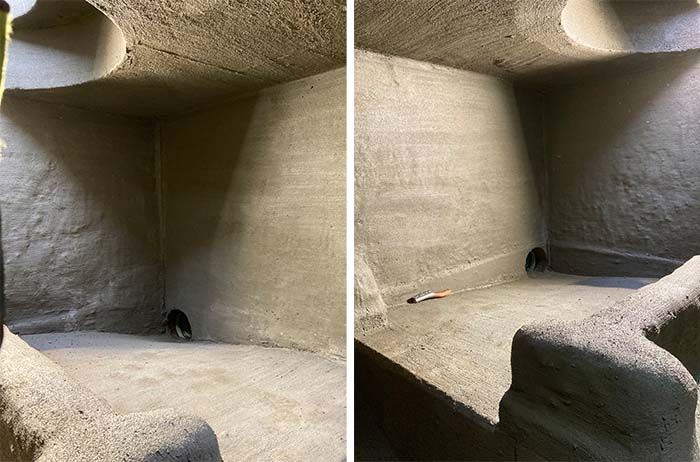 Two coats of Hyperform
Once the Hyperform layers were fully set, the crew applied a single layer of Structure Guard-FM. It created an ultra-smooth coating with a slick finish to enhance flow.
This particular splitter box has two manhole access points, so the team applied Chimney Guard at both openings. Applying Chimney Guard is a one-step process; it's designed to provide a highly flexible and securely bonded seal prepared to address heavy traffic loading and infiltration.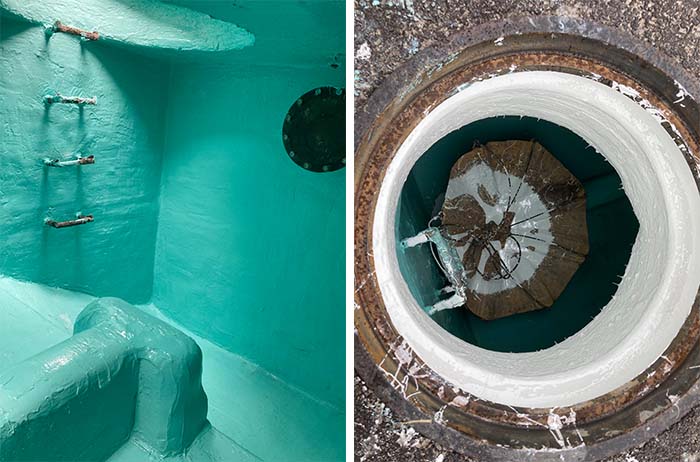 Hyperform and Chimney Guard
When Peters works on a project, he makes sure it's done right the first time. "We replaced all [the] ductile iron pipe with PVC," he says. "We kind of went above and beyond because it was all rotted too."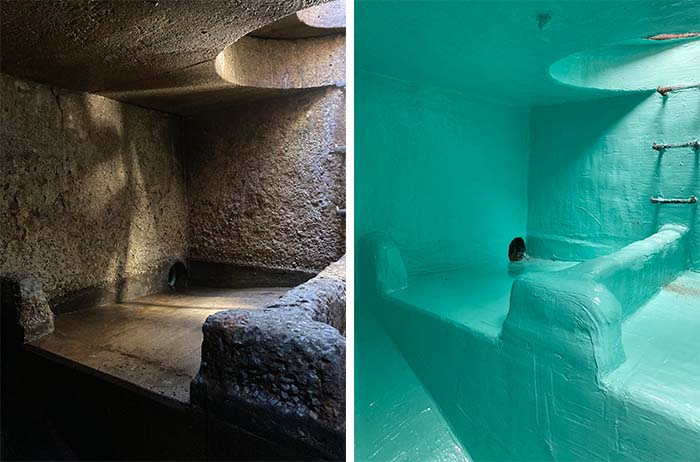 Before & After
What's Next for North Olmsted?
As for the future? Peters has big plans.
"We've got some wet wells that we're going to probably do with the same process we did on that splitter box," says Peters. "We have a chimney seal program here in town for manholes. We have 2,800 manholes and we're looking at some of that to do from top to bottom."