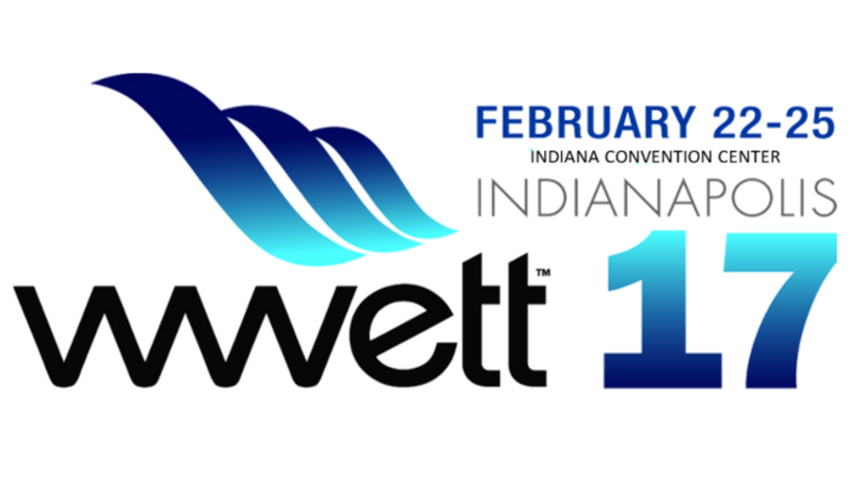 Indianapolis, Ind. — Feb., 2017: This year at the 2017 WWETT Show, Source One Environmental (S1E) once again exhibited a strong presence, showcasing five new product lines, partnerships and exclusive show promotions. The WWETT Show was held at the Indianapolis Convention Center Feb. 22 - Feb. 25. Attended by over 14,000 service professionals and exhibitor personnel from 53 countries, the WWETT Show is the largest annual trade show of the year and showcases the newest products and latest technology in the industry.
Along with presenting Trenchless Pipe Rehabilitation, Water Management and Inspection Technology products, S1E introduced five new products to the industry:
Drain Cleaning & Reinstatement Equipment: Carbide and stainless steel tools to reinstate, cut and clean pipelines and drainage systems. These tools offer customers unique lateral cutters and drain cleaning equipment to break through even the toughest pipe materials and obstructions.
PipePatch Rapid: A no-dig pipe repair system that cures in approximately 30 minutes, allowing our customers to complete point repairs quicker than ever. Ideal for experienced PipePatch installers.
PipePatch Lateral Seal: Creates 360° or top hat CIPP lateral connections installed from the main during live flow. Once installed, the system forms a smooth transition with the liner or pipe, leaving minimal reduction in cross sectional areas.
PipePatch Mechanical Seal: A mechanical pipe repair no-dig system for potable, storm and sewer systems. The sealing technology is a continuous mounting stainless steel system designed for non-accessible pipe systems.
PipePatch UV: Pre-impregnated point repair system that cures in 8-10 minutes and in the presence of water. This ultra-violet CIPP process offers installers ease, speed and flexibility with high-performance technology.
Information on the new products and purchase information will be available shortly in the upcoming weeks.
Along with launching new products, S1E partnered the booth with their sister company, Fernco. Fernco is backed by over 50 years of experience of being the global leaders of flexible couplings, plumbing systems and drainge solutions. 
Staffed by over 15 S1E and Fernco salesforce and distributor representatives, S1E was able to effectively educate attendees on their new and exisiting products. The team is proud to be a part of such a successful show and look forward to serving the industry with more solutions to fix everyday problems.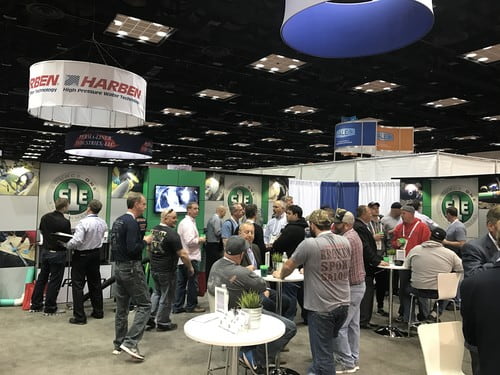 S1E's booth remained busy throughout the show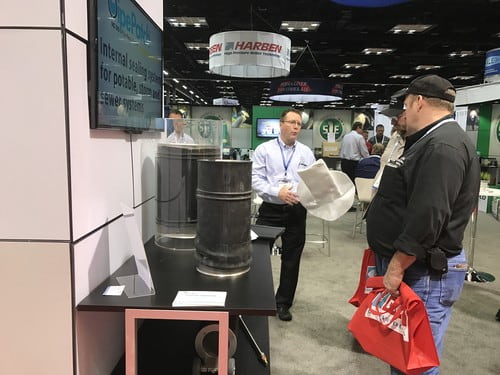 Regional Sales Manager Larry Lamphere educating attendees on the new PipePatch Lateral Seal and Mechanical Seal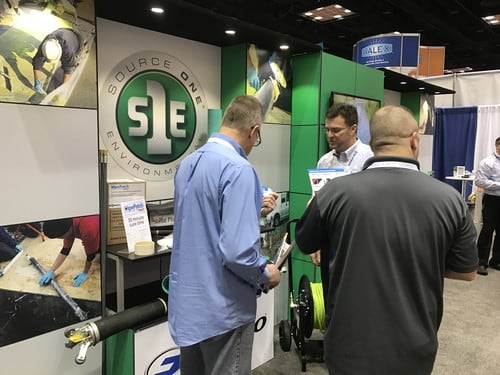 Canadian Sales Manager Michael O'Toole discussing the PipePatch product line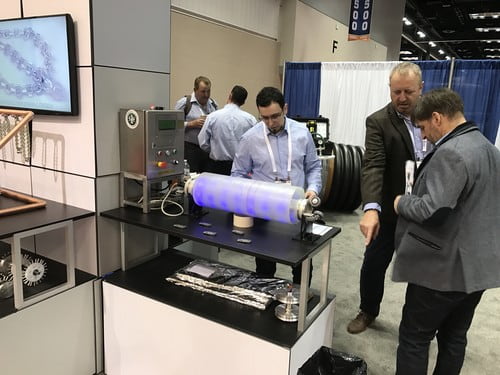 The new PipePatch UV demo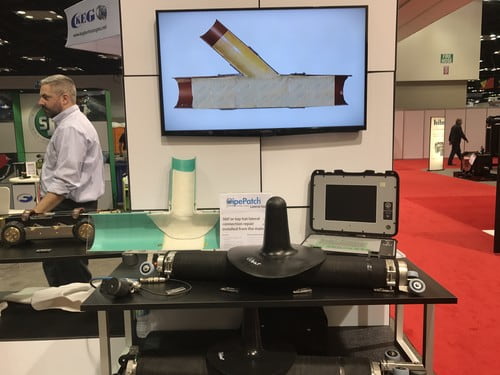 New PipePatch Lateral Seal showcase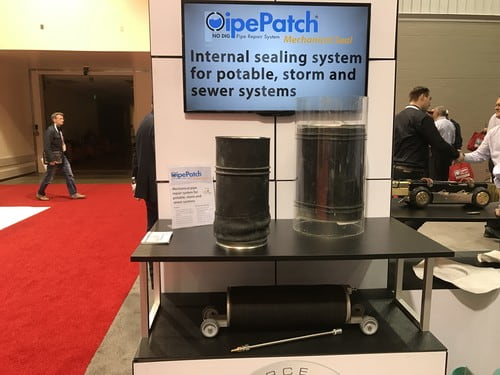 New PipePatch Mechanical Seal showcase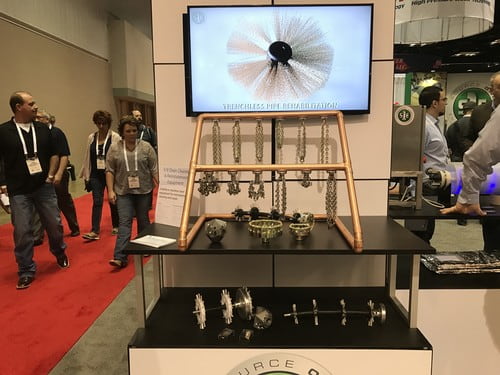 Various products from the new reinstatement and drain cleaning line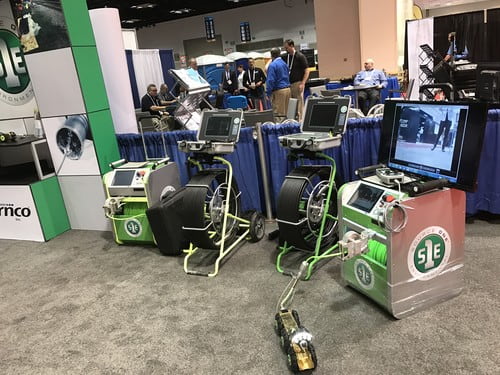 Inspection system demonstrations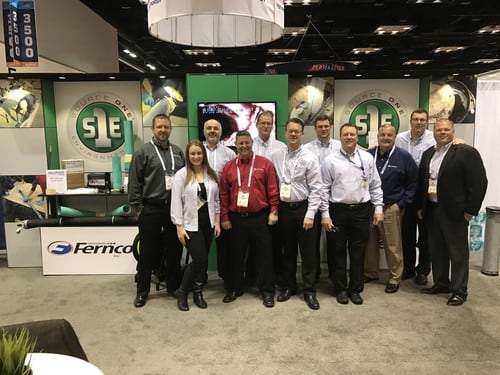 Part of the S1E and Fernco team (pictured left to right): Ron Goldie, Jillian Putnam, Anthony Pizzi, Mike Ford, Mike Warner, Tony Dipzinski, Michael O'Toole, Larry Lamphere, Tom Galsterer, Steve Kerby, Ron Smith. Not pictured: Ben McGraw, Cooper Ellis and Brad Miller
Were you unable to attend the WWETT Show? Visit us in the Washington D.C. for the NASTT No Dig Show, April 9-13th in booth #101.
About S1E: Source One Environmental (S1E) was established in 2009 to provide innovative solutions for municipalities, contractors and plumbers in the water management and infrastructure rehabilitation markets. S1E manufacturers trenchless repair products that provide customers with an environmentally-friendly and cost-effective solution while offering on-site training and consultations.