ARMOR Thunder Drum 600
Thunder Drum 600
VERSATILE: Suitable for Ambient, Hot Water, Steam and UV Light Curing
100 % MOBILITY: Large Transport Wheels Allow for Easy Navigation
6 INVERSION CONES: Compatible with Straight, Curved and Y-Shaped Nozzles
QUICKLY SWAP COUPLINGS: Storz Compatible Coupling to Quickly Swap Accessories
PREMIUM FITTINGS: Smartly Placed for Quick Accessibility and Monitoring
LINER VISIBILITY: Multiple Windows Allow for Maximum Visibility of In-Unit Liner Movement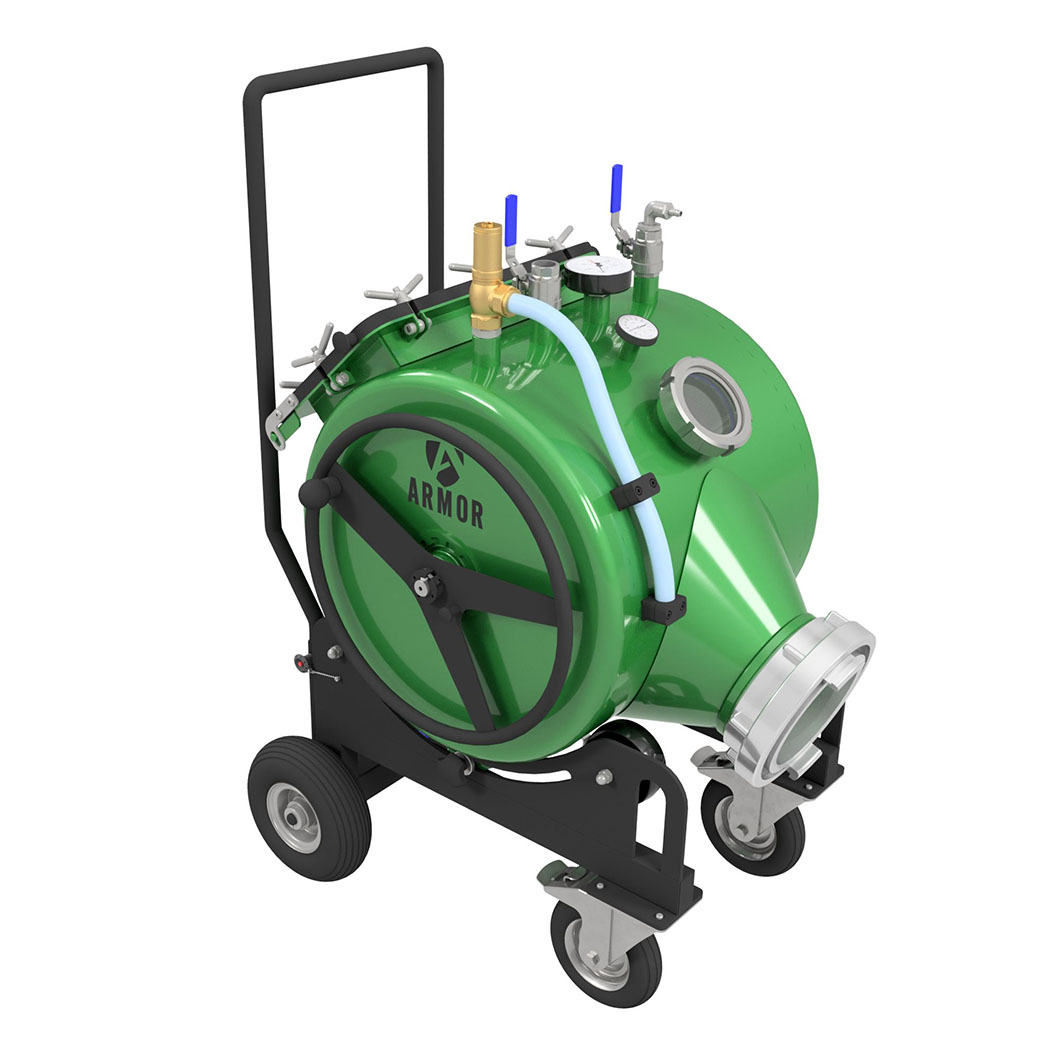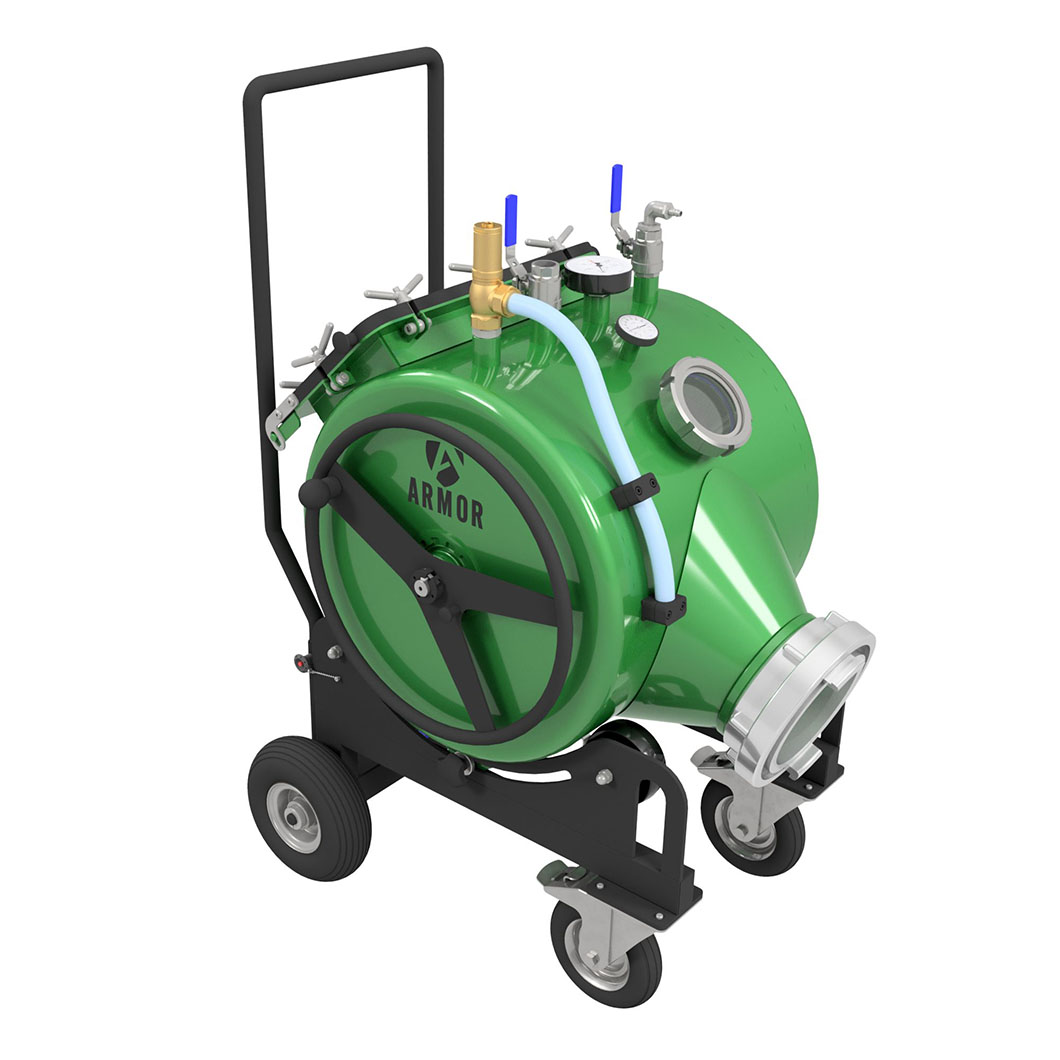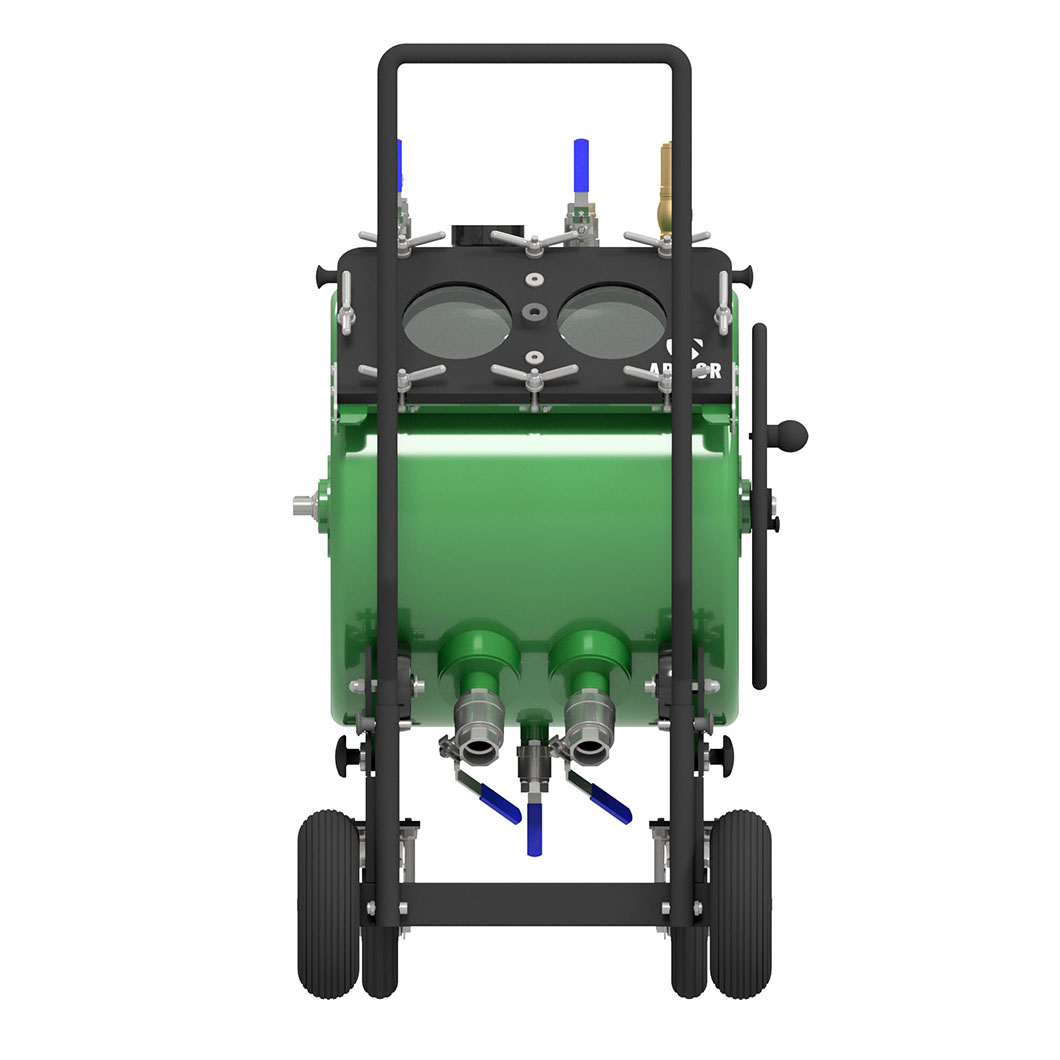 Product Description
The Thunder Drum 600 by Armor is a versatile CIPP inversion lining drum that rehabilitates pipe diameters 12" and below. This range in sizing makes the 600 drum ideal for sewer laterals or in-home residential repairs. Engineered in Germany, this drum is built from tough stainless steel and has premium fittings to ensure a long service life.
Armor drums provide efficient and uniform inversion of the liner into the pipe, ensuring a smooth and consistent installation. They're compatible with multiple cure methods including water, steam, and UV/LED light systems like MICROcure®.
Product Specifications
Max. Pressure
21 psi (1.5 bar)
Control Window
8 x 18 in.
Max. Liner Length
4 in = 114 ft
6 in = 91 ft
8 in = 82 ft
Safety Valve
21 psi (1.5 bar)
Cure Method
Air, Steam, Hot Water, UV Light
Max. Temperature
212 F (100 C)