Sava High Pressure Inflatable Lifting Bags
Sava High Pressure Inflatable Lifting Bags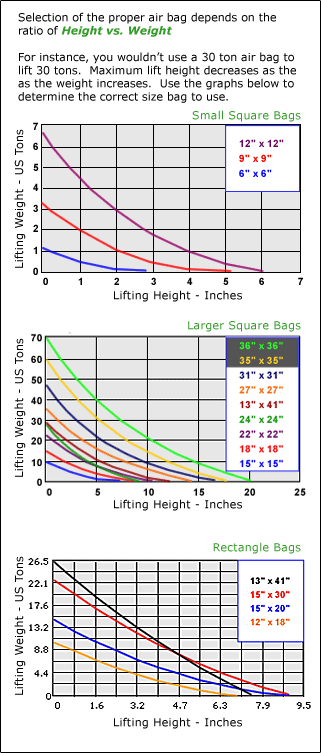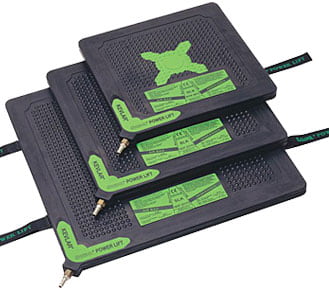 High Pressure Lifting Bags
Sava high-pressure air bags are Kevlar cord reinforced. The patented construction utilizes a state-of-the-art design and guarantees an excellent operation and high lifetime. Metal parts are solid brass.
The bags are thin, light and simple to use. A special dimpled surface assures a good gripping even when two bags are stacked on top of each other. There are fifteen sizes of air bags available both square and rectangular shape with a lifting capacity between one and 64 tons. The application range of Sava standard air bags is further expanded by the industrial air bags and custom-made bags for special applications, respectively.
Mini Lift Kit
Complete self-contained and self-powered lift kit is small enough to fit into a cars trunk. Total lifting capacity is 17 tons (combined). Use for rapid deployment. Includes 4 lifting bags (2) 12" x 12", (1) 9" x 9" and (1) 6" x 6".