Kryton
Be Sure. Be Kryton.
Kryton's time-tested concrete waterproofing system shortens your schedule and reduces your costs. When it comes to concrete, no other company provides the protection and assurance of Kryton. Our waterproofing system will optimize both your concrete performance and your bottom line.When added or applied to concrete, Krystol chemicals create a reaction that causes long, narrow crystals to form, filling the pores, capillaries and hairline cracks of the concrete mass. As long as moisture remains present, crystals continue to grow throughout the concrete. Once the concrete has cured, the crystalline chemicals sit dormant until water causes the chemical reaction to begin again.
The ability to reactivate in the presence of water gives Krystol-treated concrete the ability to "self-seal". When cracks form due to curing shrinkage, settling, seismic activity, etc., water entering through them causes new crystals to form and grow, blocking and filling the cracks, which can help to dramatically reduce the long-term maintenance and repair costs of a concrete structure. As the original crystalline waterproofing admixture, Kryton has undergone more testing and received more approvals than any other. With our time-proven technology and technical support, Kryton provides the durability that no one can match.
Kryton benefits
Reduces waterproofing costs by 40%
Shortened construction schedule
Enhances product performance and durability
Maximizes profit per unit
Keeps projects on time and budget
Greater design flexibility
Independent testing and certifications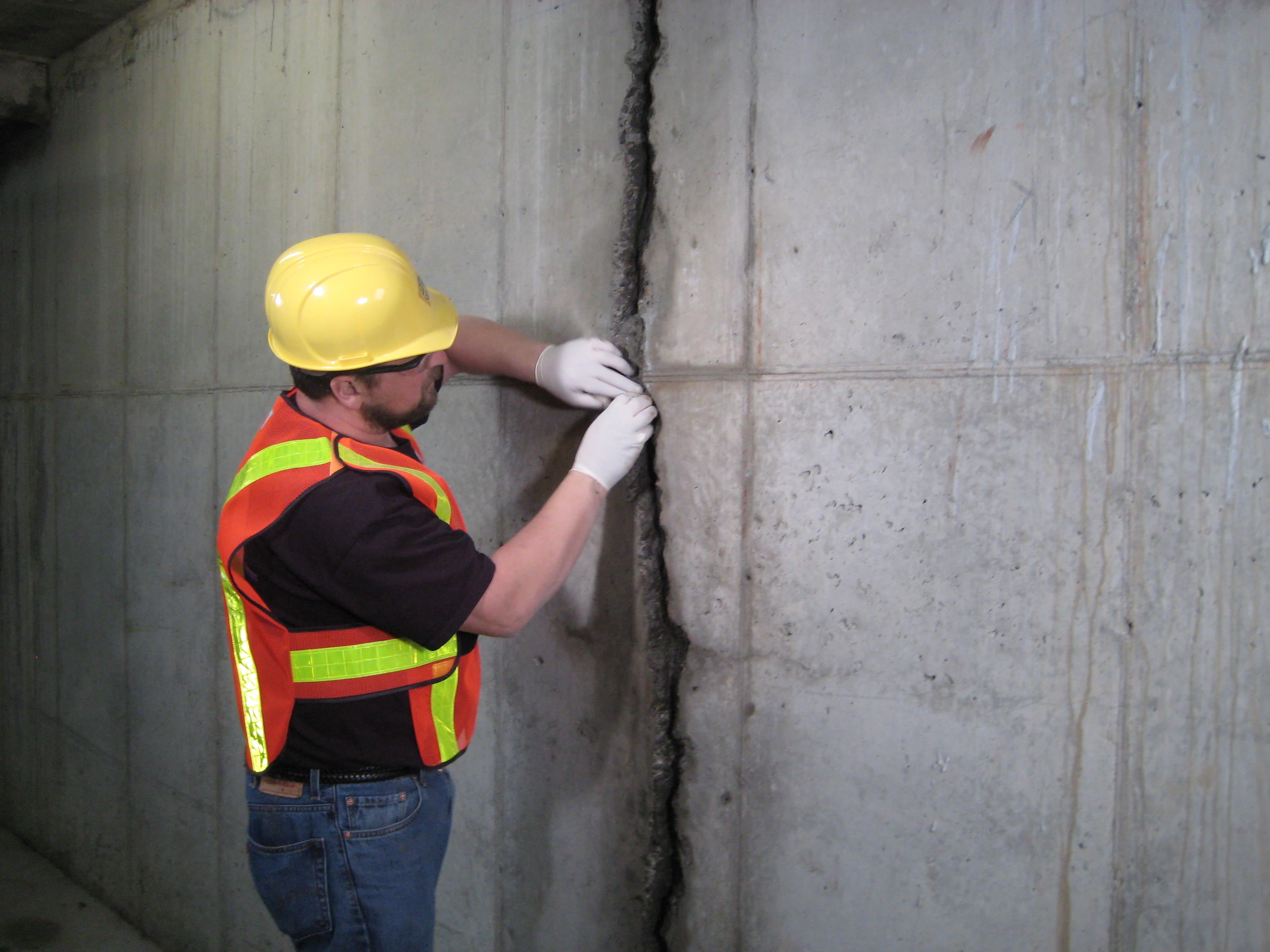 Product Line

| Part No. | Description |
| --- | --- |
| K-ADHESIVE | Krytonite Adhesive |
| K-GROUT | Krytsol Repair Grout |
| K-KIM | Krystol Internal Membrane |
| K-KMA | Krystol Mortar Admixture |
| K-KRYTONITE-BOW | Krytonite Swelling Waterstop |
| K-LEAKREPAIR | Kryton Leak Repair Kit |
| K-PLUG | Krystol Plug |
| K-T1 | Krystol T1 |
| K-T2 | Krystol T2 |
| K-WATERSTOP | Krystol Waterstop Treatment |
| K-BROADCAST | Krystol Broadcast |
| K-BC55 | Krystol Baricote |
| K-HYDROGROUT | Hydropel Grout |
| K-HYDROCOAT | Hydropel Coating Grey Kit |
| K-HYDROPEL | Hydropel Sealant |
| K--CIW | Krystol Crack Inducing Waterstop |
Product Descriptions
Krystol Repair Grout:This grout is designed to repair leaking cracks, holes and joints in concrete. Utilizing Kryton's Krystol technology, the grout has advanced fiber properties and shrinkage control to repair and prevent concrete cracking.


Krystol Internal Membrane (KIM): KIM is an integral crystalline concrete waterproofing admixture that reacts with water to form millions of needle-like crystals. The crystals grow to fill in the pores and cracks in the concrete to block any water flow. As future stresses form new cracks, the crystals will continue to react to any incoming moisture and will reactivate the process. This system ensures waterproofing for many years.


Krystol Mortar Admixture (KMA): KMA is formulated to provide long-term protection in cement mortar by reducing permeability and absorption. Containing Kryton's unique Krystol technology, the admixture improves durability and performance with its ability to self-seal cracks and resist water pressure. The admixture increases the mortar lifespan, while shortening the construction cycle, labor and costs.


Krytonite Swelling Waterstop: As a synthetic waterstop, this product is specifically designed to waterproof construction joints in concrete construction. The waterstop swells up to 1000% of its original volume to seal the joint and stop water infiltration. Krytonite is extremely durable and will not deteriorate, even in ground, salt and sulfate-contaminated water


Krytonite Adhesive: Specifically designed to adhere to Krytonite Swelling Waterstops to concrete construction joints, the adhesive has incredible bonding strength to dry and damp concrete surfaces.


Kryton Leak Repair Kit: Our Leak Repair Kit is a permanent solution for waterproofing and repairing tie holes, pipe penetrations and cracks in defective concrete. This system utilizes Krytsol T1, Krystol T2, Krystol Plug and Krystol Repair Grout.


Krystol Plug: Krystol Plug is a powder that reacts with water to immediately eliminate water flow in concrete cracks.


Krystol T1: As a cementious, brush-applied treatment, T1 contains Kryton's self-sealing waterproof to effectively treat concrete. Paired with Krystol T2, the system can be used in place of conventional water-proofing systems for new or existing concrete to the structure's inner or outer sides.


Krystol T2: Krystol T2 is a cementious, brush-applied treatment for concrete that contains self-sealing waterproof technology. Used with T1, the system protects against water infiltration for new or existing concrete. Krystol T2 mixes with water to become a coating that can be applied to the inner or outer sides of a concrete structure.


Krystol Waterstop Treatment: The Krystol Waterstop Treatment is used to permanently waterproof concrete construction joints. Applied to horizontal and vertical construction joints, the product provides crystalline growth that assists in waterproofing the structure and protect against future corrosion.